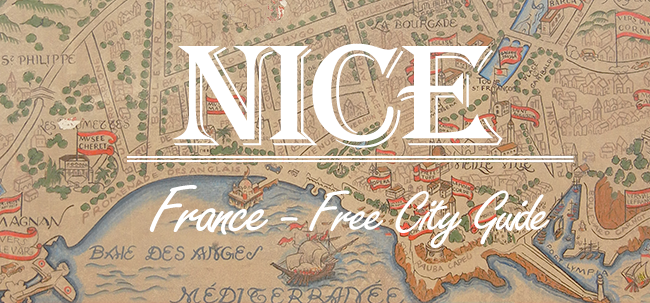 Last year I had the opportunity to spend 3 weeks in France and visit the marvellous Côte d'Azur.
We're in the middle of summer now, so it seems like the perfect time to look back at my amazing trip and share some of my favourite memories with you.
As I photographed, explored and discovered the French Riviera, I couldn't help but be over-awed by the beauty of this place and its surroundings. Once I set foot in Nice, I fell deeply in love with the city.

What's so special about Nice?
The magic of Nice lies in its rich and diverse heritage with both architectural and natural treasures to admire.
There's a wonderful mix of old and new in Nice when it comes to art and architecture.
Whether your artistic tastes lean towards the Baroque style of the Cathédrale de Sainte Réparate or you'd rather look for Russian-style Cathédrale Saint-Nicolas, Nice has something for you.
I have put together a list of my favourite spots that you cannot ignore while staying in Nice.
(Clicking on the pictures will enlarge them for you.)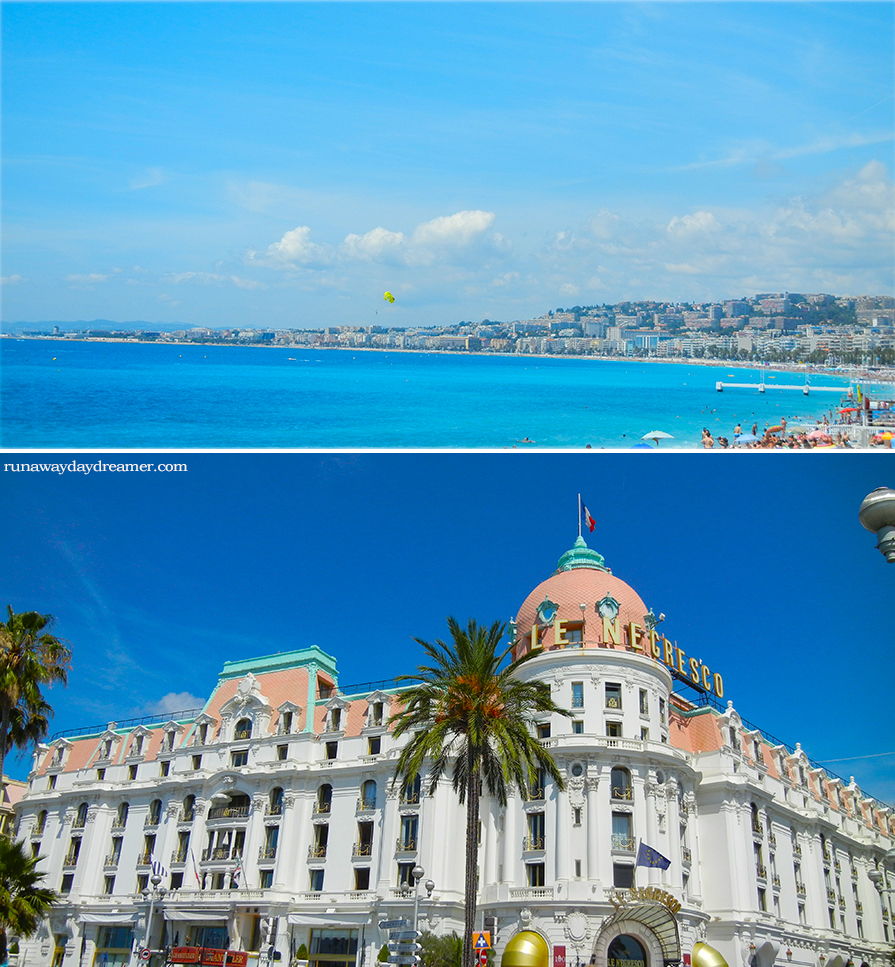 If you love taking long walks, then you could spend hours just strolling, smiling and breathing some fresh air along the blue sea.
I remember walking down the Promenade des Anglais every day and never getting tired of the view.
The famous Negresco hotel is situated over there and you definitely cannot miss it! It's Nice's most popular hotel and it oozes grace and luxury.
The Old Town (Vieux Nice)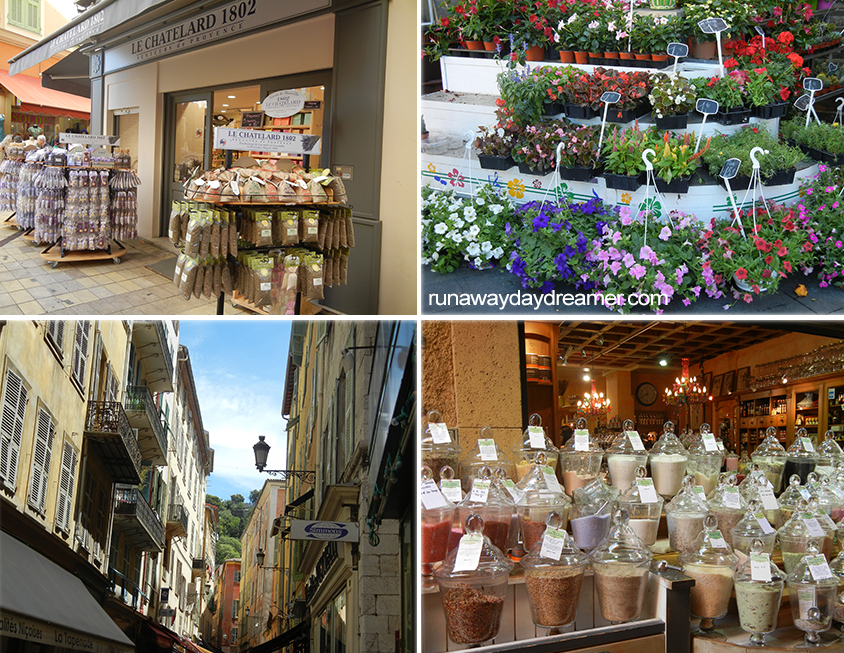 Getting lost in the streets of the Old Town is a remarkable experience.
The so-called Vieux Nice will charm you with its artisan shops, bars, cafés, brasseries and markets. You'll find – among many others – fish markets, flower markets, antique markets, fruit and vegetable markets – I could go on forever. Trust me, it's really tempting to stop in every single one of them and buy something.
The Old Town is packed with tourists and locals from morning till night, so you'll always find someone to talk to in a restaurant or bar.
Cathédrale de Sainte Réparate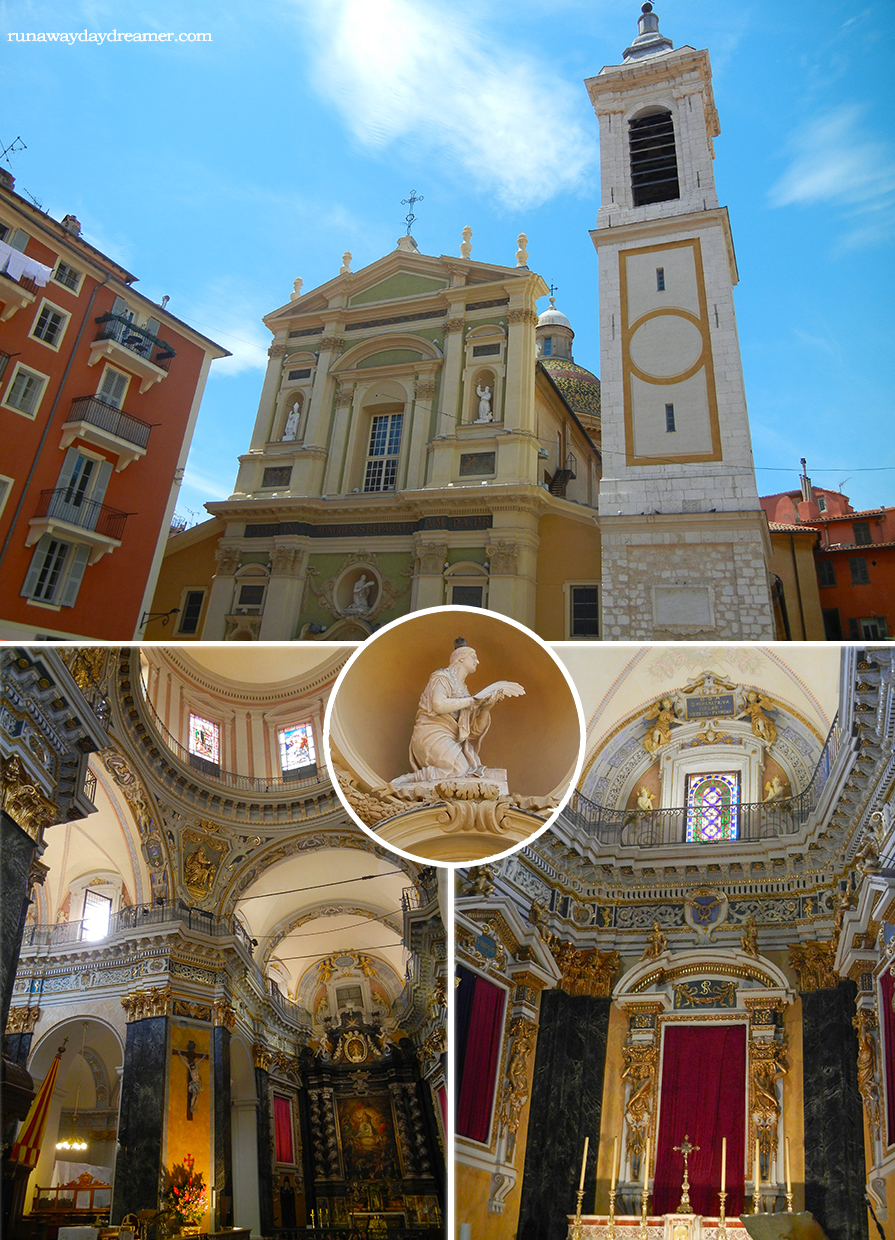 I recommend making the Cathédrale de Sainte Réparate a part of your itinerary. Built between 1650 and 1699, the Baroque Cathédrale is indeed beautiful and worth a visit!
Address: 3 Place Rossetti, Nice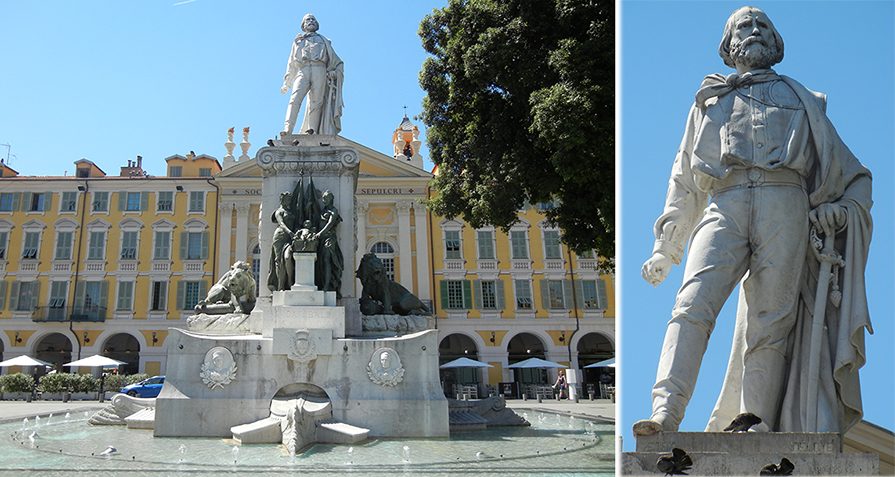 It takes its name from Giuseppe Garibaldi and his statue stands proudly in the square, which is crossed by a tramline and is always full of people, even during the night.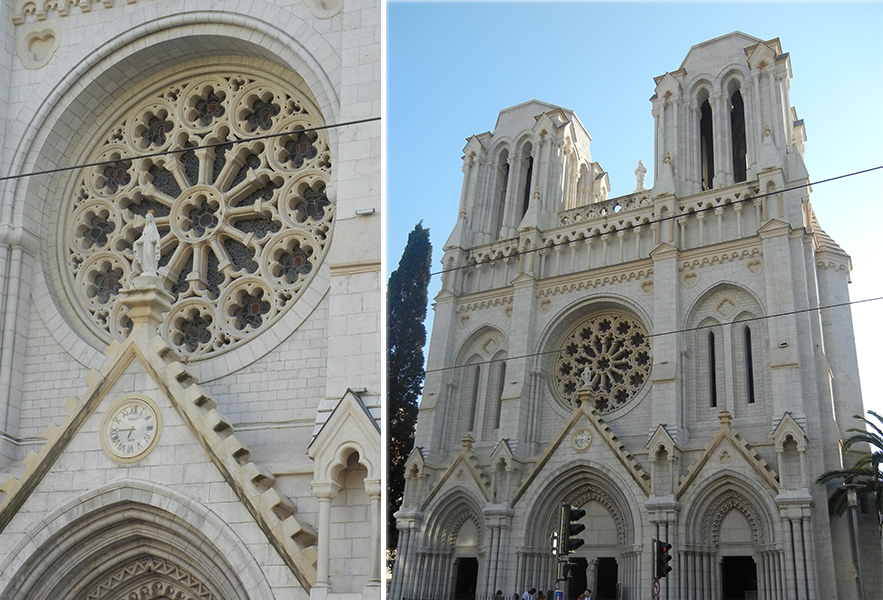 Basilique Notre-Dame is both beautiful and historical as you can see from the pictures I snapped of the glorious façade.
Address: 2 Rue d'Italie, Nice
Place Masséna and Jean-Médécin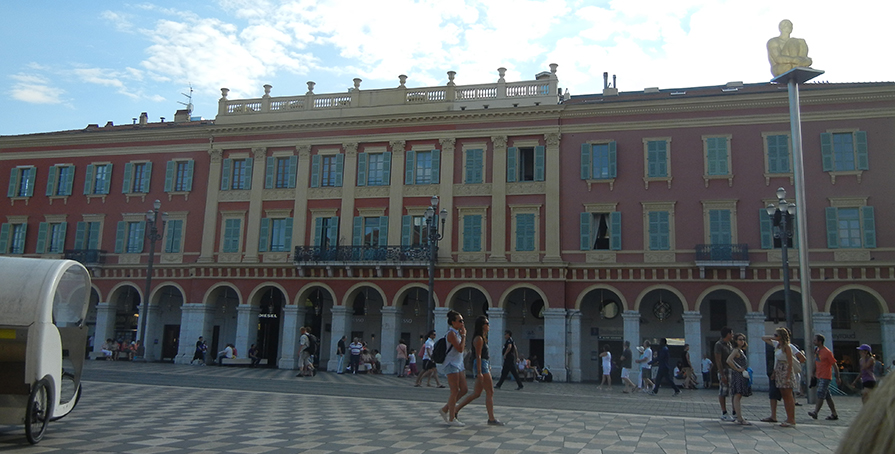 Place Masséna is the main square of the city and it's at the bottom of the avenue Jean-Médecin, Nice's main shopping street, which boasts of shopping centers. Nice Étoile and Galleries Lafayette are probably the most popular ones. Be careful: If you're like me, you may end up spending a little too much on souvenirs. Ahem.
Colline du Château – The City Seen From Above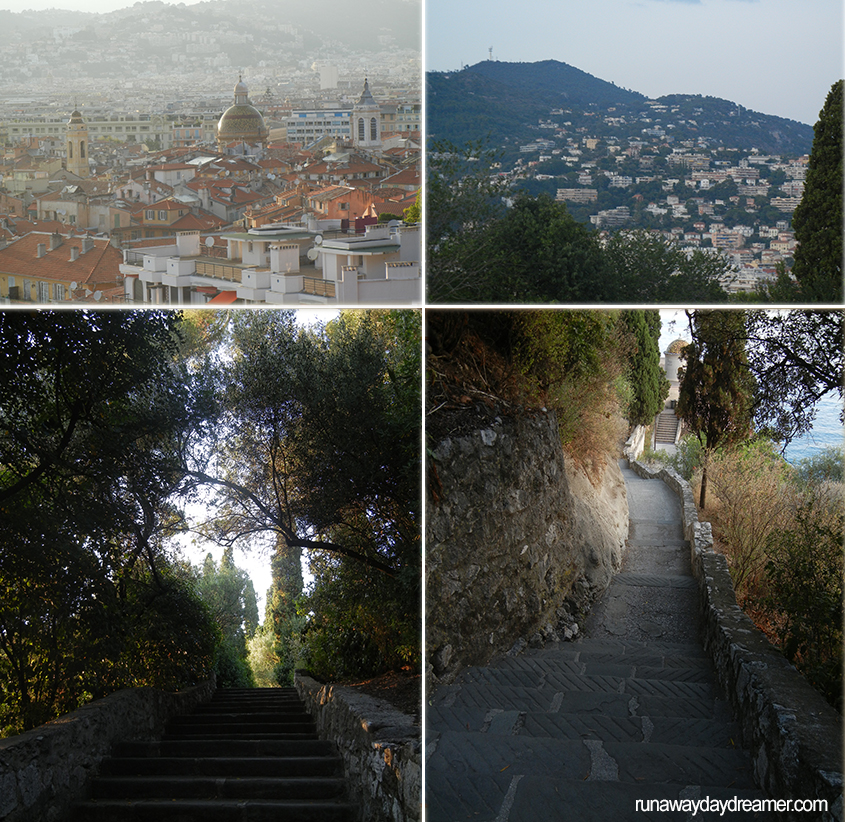 Nice offers breathtaking panoramic views from its hills, le colline du Château.
The park is massive and it makes a good spot to take wonderful pictures. Grab your camera and just get lost in there. It's worth the walk up, but if you don't feel like climbing, you can always opt for the lift.
Address: Rue des Ponchettes, Rue de Foresta, Montée Montfort, Nice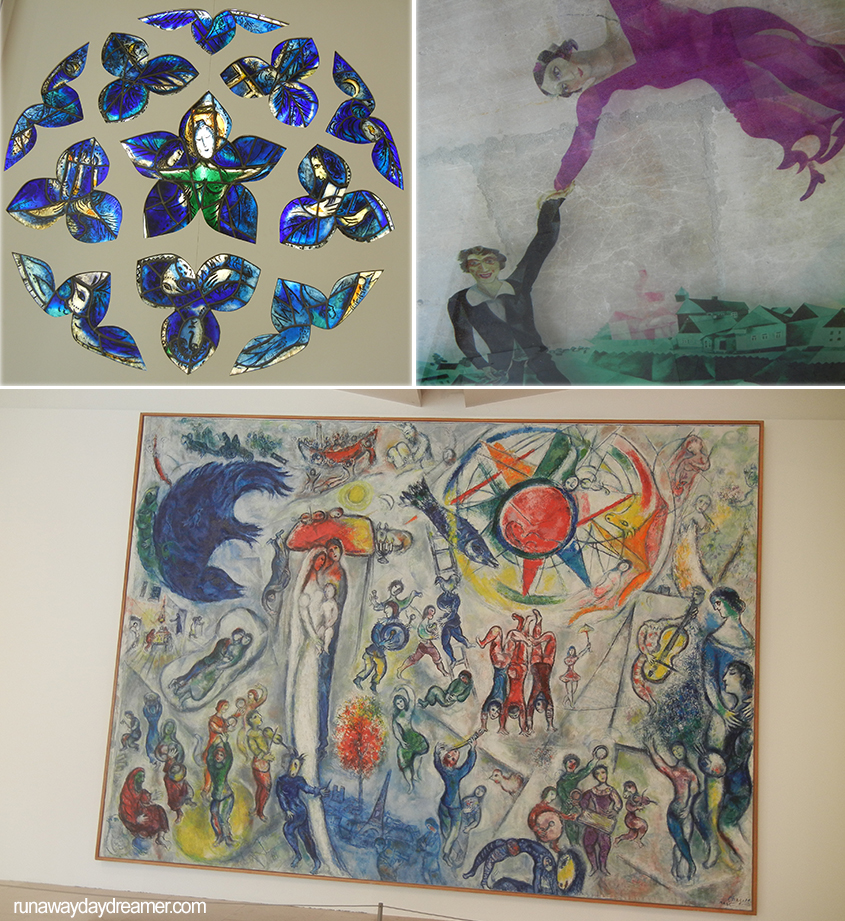 A beautiful museum showcasing the works of French-Russian painter Marc Chagall.  It's not free, although ticket prices are moderate and you can get a discount if you're an university student.
Address: Avenue du Docteur Ménard, Nice