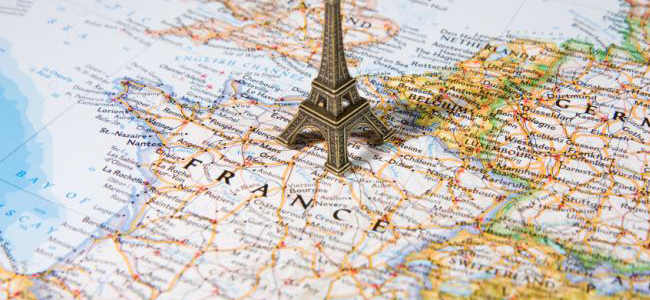 Tomorrow I'll be leaving for Nice.
Yes, it's France the top-secret destination I'll be visiting this month for the very first time.  Gustavo was the only one who guessed it, but I want to thank everyone who took the time to leave a comment: Natalie, Melissa, Frank, Lindsay and Isabella. I really appreciate it.
I do know why you guys were thinking about the United States or England. I show my love for English speaking countries at every given opportunity. However, I couldn't plan a trip to the States in such a short period of time so I picked France, since I'm currently learning la langue de l'amour and I've always wanted to visit la Cote D'Azur. (Cute rhyme, uh? 😛 )
I'm lucky enough to spend 21 days or so in the country.
So, the question is, how much French can I learn in 3 weeks?
Let's get things straight: I'm not starting from scratch. I've already a basic knowledge of French.
I have a plan, though. I want to become fluent and I want to reach a B2 level by the end of this year. This means that I need to leave France with a good command of the language. Will I be able to accomplish this task?
We'll see…
Stay tuned on the blog and on my social media accounts (Facebook, Twitter and Google+) if you don't want to miss any update.
Plus, don't forget to join the giveaway! I bet you like getting free stuff, don't you?