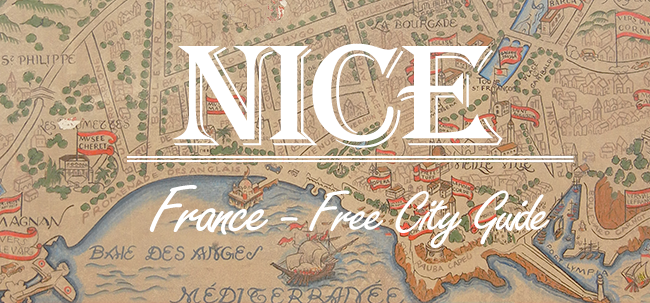 Before you read this article, be sure to take a look at the most delightful attractions and sights of Nice.
Done? Okay, let's dive in!
Nice offers a wide variety of entertainment to people from all walks of life. It's impossible to count them all! I'm happy to share with you some of the most interesting ones.
Wander through the markets of the Old Town (Vieux Nice)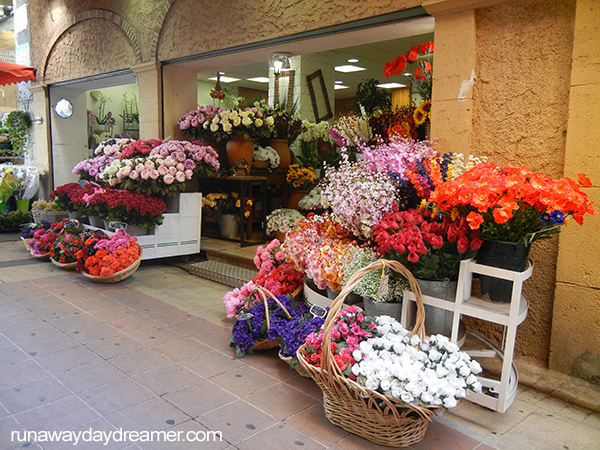 The Old Town is one of the most charming and picturesque areas of Nice. Residents, expats and visitors gather around in Cours Saleya (especially in the mornings), where the flower, fruit and vegetable markets take place.
The friendly atmosphere, the colorful food and the scents of fresh produce and flowers will embrace you and put you in a good mood. I speak from personal experience, it's a place full of life, energy and good vibes. A must-see!
Here's my suggestion: follow your instincts, let yourself be guided by the scents and don't be afraid to get lost in the meander of streets. You'll find your way. The sea is always around the corner.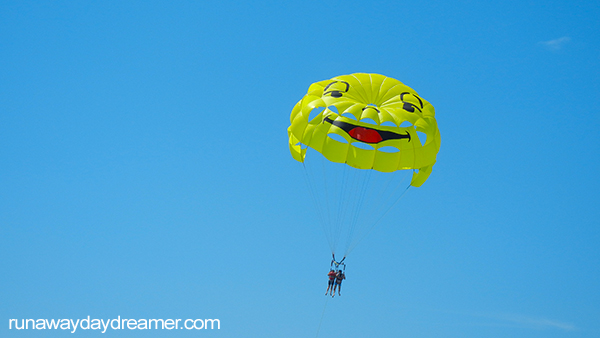 Fancy a fun and adventurous beach activity?  Well then, parasailing is for you! You can book your session any day or just pay on the spot.
Good points: the adrenaline rush, the awesome view from above.
Bad points: #1. The price. It costs 45 euros for one person, 60 euros if you go with someone and 90 if you choose a triple ride. It's expensive, especially if you go by yourself.
#2. It's not for everyone. It can be a thrilling experience for a person and a scary or uncomfortable one for another.
#3. It lasts seven or so minutes. Not much, uh?
Take a city tour with Le Petit Train de Nice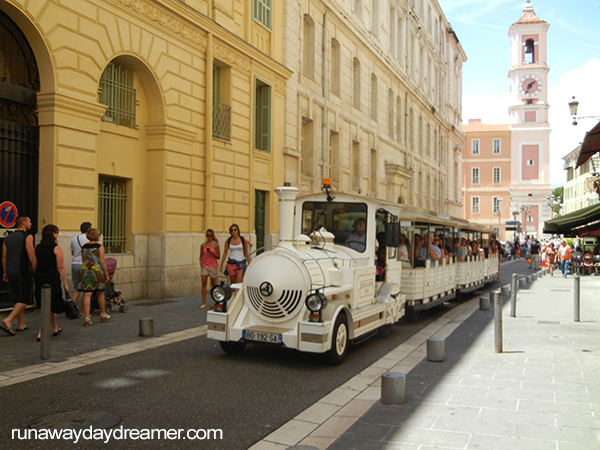 The tour starts from the Promenade des Anglais and it gives you the chance to see the most famous sights of the city. It takes you up, on the Castle Hill, and it stops there for 10 minutes, giving you the time to explore your surroundings. One of the things I enjoyed the most – as a language learner – was the audio commentary available in multiple languages (French, English, Italian, Spanish, German, Russian and Japanese). Hooray!
The tour lasts 45 minutes or so and it costs 8 € for adults and 4 € for children – a pretty good deal!
I can assure you, it's totally worth the price and I personally recommend it. It's a wonderful way to discover Nice, especially if you're short on time, because you get to admire the 'heart' of the city.
Go for a ride on the Vélo Bleu bike!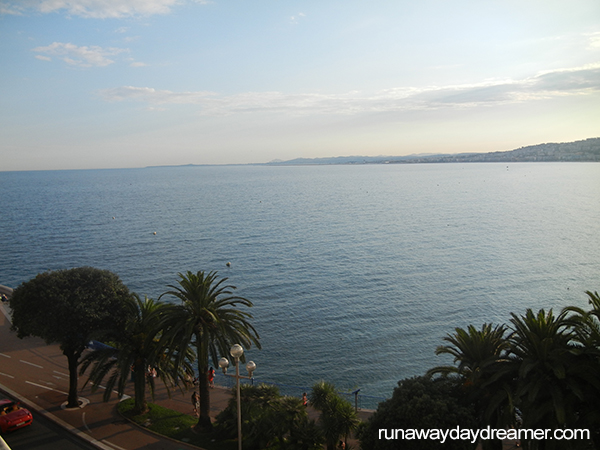 Vélo Bleu is a handy way to to get around Nice during your stay. You can rent a bike for one day with 1 € and you'll get the bike for a whole week with 5 €. You can use the bike, anywhere, as often as you want, for 30 minutes each day. If you go over the free 30 minutes, you need to pay 1 € for every extra hour.
It's incredible to go cycling along the dazzlingly blue sea – I can't express with words how relaxing and enjoyable it is!
—
This isn't a comprehensive list of  activities you can enjoy around Nice, I just mentioned a few of them. You may want to visit the Nice Tourisme website for more.
Have you ever been to Nice? Share your experience in the comments below!