Those of you who have followed my previous projects will know that I've been learning French (on and off) for a while.
I'm proud of what I've achieved and I try to practice French at any given opportunity.
I haven't shared much about my progress with you but I definitely will. It's a language I truly love, so you can expect a lot of French related posts on the blog.
I would also like to know your very own experience with la langue française so don't forget to leave me a comment or, better yet, send me an email or a guest post (take example from Jimmy! ). 😉
Today, however, I'm going to announce a new language mission! Exciting, uh?
A week or so ago I entered a giveaway on Ron's blog, "Language Surfer", and I won!
I won a brand new shiny Japanese book. Hooray!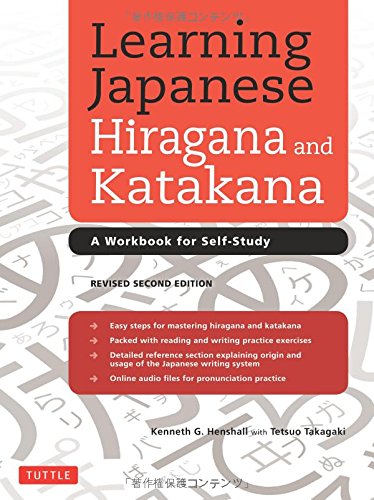 JAPANESE? REALLY?
You see, Japan has charmed me with its ancient temples, quiet tea houses, cherry blossom trees and enchanting culture for years.
I'm head over heels in love with Japanese culture. It intrigues me – from their politeness and kindness to their movies, comics, music and fashion. Oh, and video games, obviously! 😀 My gamer-mind forced me to write the last sentence…
On a serious note, I've always wanted to learn the language and I've been playing with it for the last two months.
So what better time to take this challenge seriously than right now?
With the Japanese workbook coming my way, now seems like the perfect moment to give it a go.
A DIFFERENT WRITING SYSTEM 
I have never studied an Asian language before. In fact, this will be my very first attempt at a non-European language. The Japanese language relies on three different alphabets —hiragana, katakana and kanji— further complicating the reading and writing aspect of my mission.
I'm not intimidated by the different writing system, though. Quite the opposite! I'm thrilled to discover and explore the mysterious Japanese characters and I can't wait to be able to read and write properly!
Will you embark on this language learning adventure with me? Are you studying a language at the moment? Which one? Do let me know! I wish you all the best for your upcoming project.