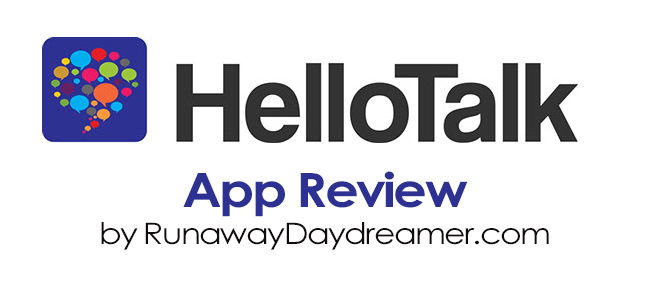 Native speakers play a huge role in your language learning journey.
You can buy all the textbooks you want, watch all the foreign movies you like, but nothing beats conversing directly with native speakers. It's undoubtedly one of the most important steps in acquiring a new language and yet one of the most dreaded ones!
The problem is… where do you find someone to talk to, especially if you're not in the country where your target language is spoken and won't be in the near future?
This is where the HelloTalk App comes in.
WHAT'S HELLOTALK AND HOW DOES IT WORK?
Finding a language exchange partner is not always an easy task. It can be frustrating, to say the least, due to completely different time zones and different lifestyles. HelloTalk makes it easier.
I've been using this app for quite a while now and I've really enjoyed it thus far. Since I'm focused on French at the moment, I've only looked for French native speakers but HelloTalk gives you the opportunity to connect with language exchange partners in over 100 different languages. Not bad, uh?
But wait! There's more…
The app has several strong points that make it particularly good to use.
It's user-friendly: The design is intuitive and appealing, hence engaging with other users is incredibly easy.
Personalized: You can totally customize your profile by deciding whether or not to display your age or gender.
There's a huge community: 2 million users worldwide. 'Nuff said.
It's safe: The app has a privacy filter function that allows you to block any undesired incoming calls and limit those who contact you to a certain gender, age range or location.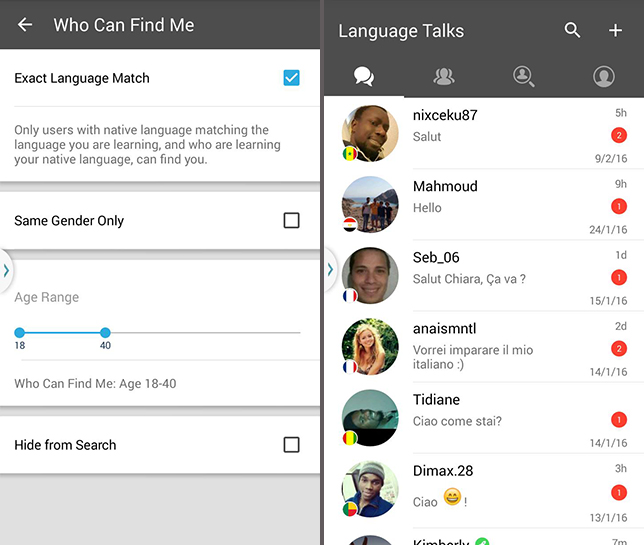 My Favorite Features:
The thing I love the most about HelloTalk is that it's an app particularly interactive.
I took my time to test every single feature and I found them all very useful. Two features, in particular, caught my attention:
You can send both text and voice messages to other learners as well as you can send doodle and photos or take instant pictures to make everything more fun and personal. In this way you can learn more about your fellow language partners and their country/culture.
You can correct your partners' writing mistakes by using Correct Sentences function.
HelloTalk is free but it should be noted that you can only add one native language and one language that you're learning on your profile. You need to pay an extra ($1.99) to add more languages.
There are also other optional paid upgrades such as unlimited translation, transliteration and voice recognition.
If you want to unlock everything and use the app as a paying premium member, there is a small fee of $9.99 per year (or $0.99 per month or $2.99 per 3 months). Pretty convenient, if you ask me!
Wrapping Up
As you can tell from my previous words, I'm completely satisfied with the app and I will continue to chat with French native speakers through HelloTalk. I have yet to find a flaw, to be honest…
Now it's up to you to download HelloTalk and try it out if you haven't already!