I'm thrilled to announce that Paul Martin will be Runaway Daydreamer's first ever Guest Editor.

Paul is an English teacher currently living in Buenos Aires and he will take over the blog for the current month.

He agreed to write a series of articles and in-depth features for us. 

I shall leave you in his capable hands. Enjoy!
If you're learning a foreign language, you've likely had this experience: you feel like you understand the language pretty well, but when a native speaker talks to you, their speech is so incredibly fast that you don't have the faintest clue what they've said. Indeed, it can seem amazing that native speakers can understand each other given the rip-roaring pace at which they speak! But just how fast are languages actually spoken? Are some languages really spoken more quickly than others? Read on to find out — the answer may surprise you!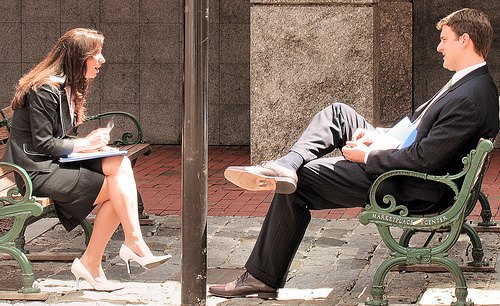 This conversation could be very fast or very slow, depending on what language they are speaking! Image via Clairity / flickr
The Research
To investigate the speed at which languages are spoken, researchers at the Université de Lyon had speakers of seven different languages — English, Spanish, French, German, Italian, Japanese, and Mandarin Chinese — read several different identical texts, which were translated into each language. The researchers then counted the number of syllables in each recording, and divided that by the overall time in seconds to find the speed at which each language was spoken, in syllables per second. 
The researchers also calculated what they call grammatical density, which refers to how much information is packed into a single syllable. For instance, the word "bliss" — which refers to a very specific, intense type of happiness — has high grammatical density, as it conveys lots of linguistic information. In contrast, a less semantically rich word like "of", which does not convey very much information, has low grammatical density.
The Findings
Here's what the researchers found: indeed, some languages are faster than others! English and Mandarin were spoken most slowly, at a turtle-placed 6.19 and 5.18 syllables per second, respectively. Spanish and Japanese were the speed demons of the group, spoken at the breakneck pace of 7.82 and 7.84 syllables per second. 
They also found that there was a significant correlation between the speed at which a language was spoken and its grammatical density. That is, languages that had high grammatical density — who packed a lot of information into one syllable — were spoken slowly, whereas languages that had low grammatical density — that didn't pack very much information into one syllable — were spoken more quickly. 
Therefore, even though the speed of languages differs, the amount of information conveyed in a given timeframe by each language remains constant: languages with low grammatical density, such as Spanish, simply have to produce more syllables per second in order to convey the same amount of information in the same amount of time. Therefore, speakers of Chinese take their time, whereas speakers of Japanese have to rush their words, but they end up conveying the same amount of information in a sentence.
Implications for Language Learning
What does this mean for language-learners? Are learners of Spanish and Japanese doomed to feeling overwhelmed and confused whenever native speakers talk to them? No! In fact, Spanish routinely finds itself at the top of the list of the easiest foreign languages to learn for English speakers. Indeed, the difficulty in learning a foreign language depends a lot more on how similar that language is to your own than to how quickly it is spoken. 
For instance, German is one of the easiest languages to learn for English speakers, as the two languages have almost 60% of their vocabulary in common. In contrast, it is much harder for an English speaker to pick up on a language like Vietnamese, which has very little overlap with English in terms of grammatical structures and vocabulary. (But of course, you can learn any language with motivation and hard work!) 
Readers — Do you speak a fast or slow language? Can you hear the difference?
Try taking the same listening test in Chinese and Japanese to see if you notice that the Japanese speakers talk more quickly — comment below with your thoughts!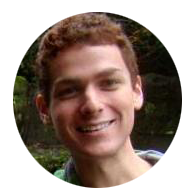 Paul writes on behalf of Language Trainers, a language tutoring service offering personalized course packages to individuals and groups. You can check out their free language level tests and other language-learning resources on their website. Feel free to visit their Facebook page or contact paul@languagetrainers.com with any questions.