Christmas may be the most important festivity in Italy, but Easter is a close second.
Many cities and villages host religious parades and celebrations – also known as "processioni" – during which a statue of Jesus or the Virgin Mary gets carried through the streets.
The Sunday that precedes Easter – called "domenica delle palme" – represents a special moment for Italian Catholics: the Mass lasts longer and olive tree branches blessed by the priest are distributed in churches as a peace symbol.
In Rome the Pope takes over St. Peter's Square to greet people from all over the world.
Easter Monday is a public holiday called "Pasquetta" and most shops are closed. The usual custom is to go out—whether is a picnic with friends or a trip to the countryside, outdoor activities are a must on Pasquetta.

Traditional Easter Italian dishes
Each region celebrates "la Pasqua" in its own way but some dishes make the list of almost every household's Easter meal.
Families enjoy a lunch based on roast lamb – or agnello al forno – served with wine and followed by various desserts. The most popular one is the "Colomba di Pasqua", a traditional cake shaped like a dove and made with candied peel and almonds.
Children wait impatiently to open their "uovo di cioccolato" (chocolate egg) which usually comes with a surprise in the middle – may it be a small peluche, a toy or a little jewel.
There are no Easter egg hunts in Italy but Italians take packaging very seriously and all the shop windows display their flamboyantly packaged eggs.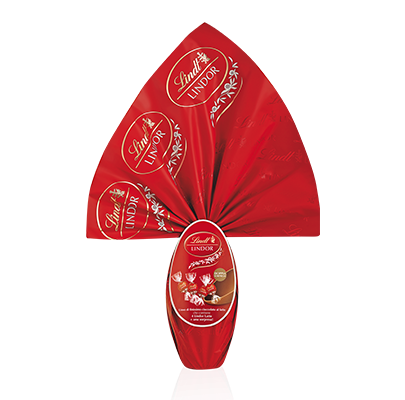 Easter sweets also include the "Pastiera", a ricotta-filled Easter pie (from Naples) and the "Cassata" (from Sicily) made with sponge cake, ricotta cheese, marzipan and candied fruit.
The name "cassata" probably comes from the Arabic حوض (qas'at), which means bowl, even if some sources believe that it derives from the Latin word "caseus" (cheese) since it's one of its main ingredients.
Italian sayings
"Natale con i tuoi, Pasqua con chi vuoi!"
Meaning: "Christmas with your family, Easter with whomever you want!"
You can spend Easter with anyone you like – your friends or even acquaintances – as long as you stay at home with parents and relatives at Christmas.
Meaning: There's a similar expression in English: "Happy as a Clam!" but it could also be translated with «(as) happy as the day is long/as a sandboy/as Larry».
In any case, it means that someone is extremely happy!
Italian Easter Vocabulary
Pasqua / Easter
Pasquetta / Easter Monday
Buona Pasqua / Happy Easter
Settimana santa / Holy week
Venerdì santo / Holy Friday
Domenica delle palme / Palm Sunday
Vacanze di Pasqua / Easter holidays
Festeggiare / To celebrate
Chiesa / Church
Agnello / Lamb
Coniglio / Rabbit
Cioccolato / Chocolate
Cioccolato fondente, bianco, al latte / Dark, white and milk chocolate
Colomba di Pasqua / Easter dove
– Che cosa fai a Pasqua? What do you do at Easter?
– Andiamo a mangiare un po' di cioccolata! Let's go eat some chocolate!
– Trascorrerò Pasqua in famiglia. I'll spend Easter with my family.
Further Reading:
Buona Pasqua! Dammi un Bacio! on Studentessa Matta
Pictures by Lindt and Perugina official websites