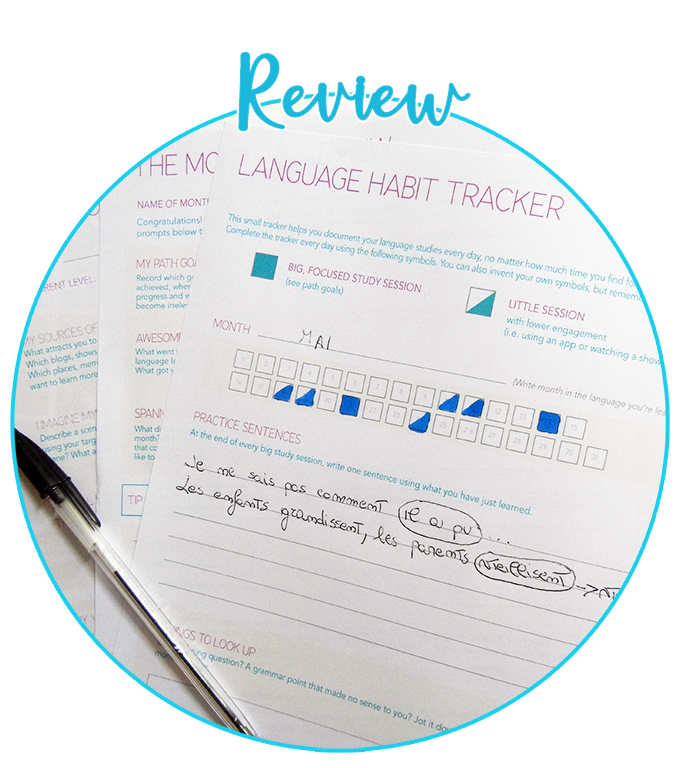 If someone were to ask me "How did you become fluent in English?", I would simply answer "I started learning it one day and I never quit. I just kept going".
Persistence.
That's how it happened. I was persistent and I never gave up.
I genuinely believe that motivation and persistence are the most important things when learning a language.
Giving up is the only thing that will prevent you from speaking a language fluently or speaking a language at all.
If you stick with the language and put in the hours, you'll get there.
Sometimes, though, life makes it hard to focus on language learning.
You're pumped at first and you're going steady for a while, and then something gets in the way, be it university, work, family, you name it.
I struggle with this problem all the time.
I find myself going through phases where I'm super excited to learn French and I'm full of great ideas, and then I'm suddenly too busy or too lazy to do anything.
Truth to be told, I've been feeling like this recently.
I've been working so hard to create an online course that my French has been put on the back burner.
My motivation slowed down and my commitment to la langue française has fallen a bit to the wayside.
I knew I had to find a way to refocus and reassess my goals.
That's why I jumped at the opportunity to try the Language Habit Toolkit.
What is the Language Habit Toolkit?
The Language Habit Toolkit is all about getting organized and creating a language routine.
It is designed to track your progress and it includes five wonderfully designed worksheets to evaluate and plan.
First Things First: Visualize.
"The most important thing you need to become fluent is a reason." – Kerstin Cable
This is why the Vision Goals Worksheet comes first in the Language Habit Toolkit.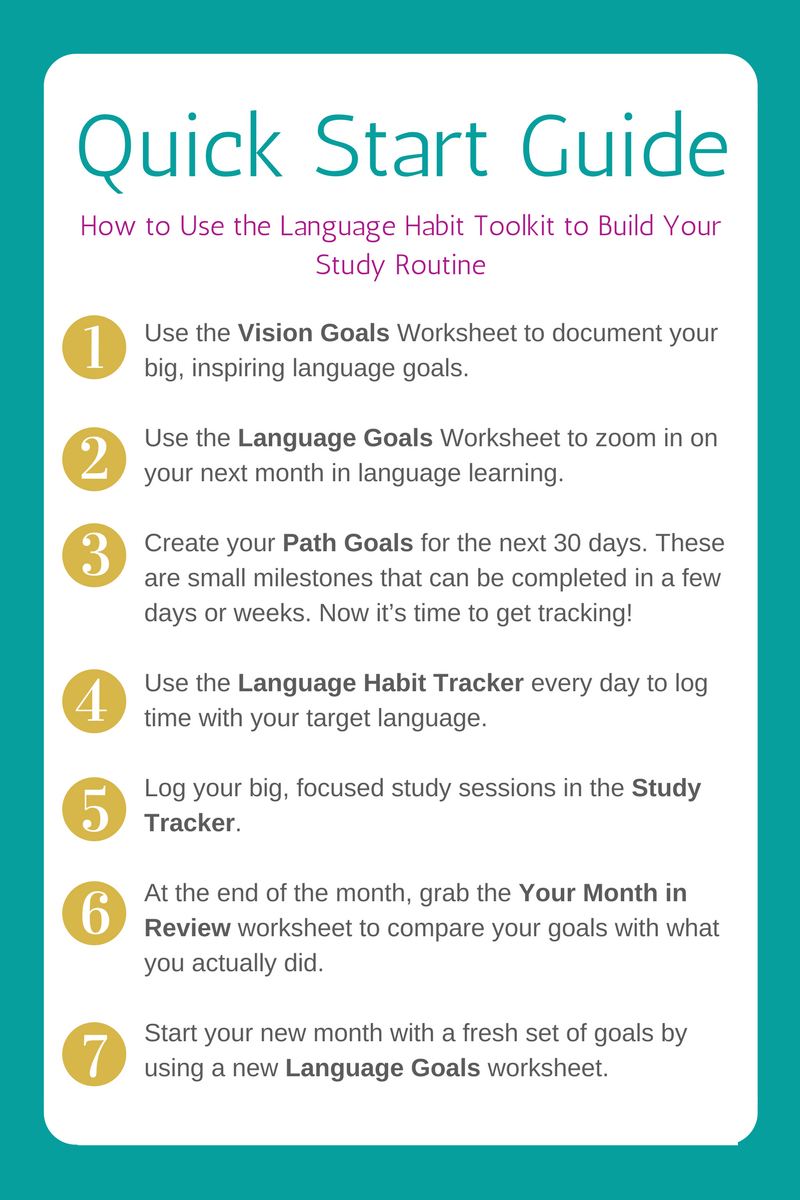 Imagine this.
It's 9 am on a Sunday morning.
You are abroad – in a foreign country, deeply immersed in a foreign culture, and you can effortlessly interact and connect with the locals.
Doesn't it feel good to think about that? That's the power of visualization.  
Now, perhaps this is not your dream.
Perhaps this is not the reason why you're studying a foreign language in the first place.
That's fine.
All that matters is that you have your own reason, your own why.
Something that resonates with you and that will push you through the difficult times that you may face when learning a language.
Whatever that reason may be, you need to keep it in mind. You need to write it down and go back to it once things get rough.
Put Your Vision + Your Mission Into Practice
"If you trust the process and trust yourself, you can count on the fact that progress is inevitable." – Kerstin Cable
Vision Goals are simply stepping stones on the path that will lead you to success.
What really helped me to get unstuck was what comes next, the Language Habit Tracker.
You see, tracking is something that I have overlooked in the past.
No wonder I had been lacking motivation!  
It wasn't until I started tracking my progress with the Language Habit Toolkit that I realized what I was missing.
Seeing everything laid out this way made it easier for me to focus and plan ahead. It got me back to that long-lost excitement I used to have.
The tracking also made me aware of what was working and what not. By tracking my activities, I realized that I would skip reading in French over and over because I wasn't involved at all in the reading materials that I was using.
In a nutshell then, the kit provides you with clarity, focus, and direction which are essential if you want to build a language learning habit for the long haul.
Want to take a peek at the routine that I created?
There you go.
My Path Goals for May:
Listening: Listen to the first six episodes of the podcast "Change ma vie : Outils pour l'esprit" by Chocolate & Zucchini.
Speaking: Record myself speaking French for two minutes.
Reading: Read one article per week on Paris ZigZag.
Writing: Watch "Sous Les Jupes Des Filles (French Women)" and write down new vocabulary words (the film was sooo disappointing, by the way!).
Quick tip: Don't go overboard when you set your path goals. Only choose the number activities that you realistically have time to complete each month.

Fancy getting yourself a copy of the the Language Habit Toolkit?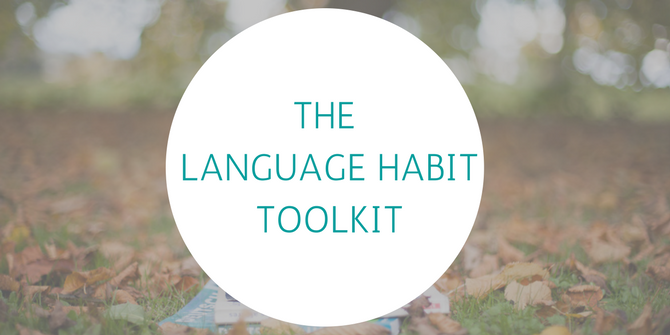 Awesome! Click here to grab it + check out all its features.
—
P.S. Consider yourself lucky if you're reading this before 2nd June 2017 because that means you can join the giveaway to win your copy of the Language Habit Toolkit.  Yay!
Full disclaimer: Some of the links above are affiliate links, meaning that if you purchase I will make a commission at no extra cost to you. This allows me to keep Runaway Daydreamer up and running so if you do like the blog and want to support it, then this is a great way – thank you SO much!
Rest assured, I only recommend products that I myself use.