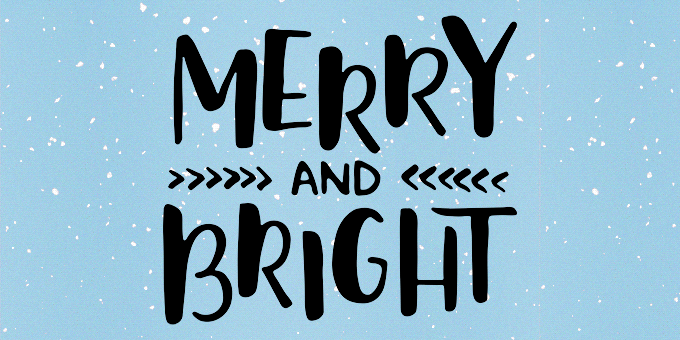 There are some Christmas traditions I never ever break.
Putting up the Christmas tree on December 8. Not a day before, not a day after.
Eating lentils on New Year's Eve. It is said that lentils bring luck and prosperity if eaten on that day, so… you get the point.
Stuffing my face with Italian Christmas delicacies.
The sweet taste of Pandoro gets me every time. As soon as I smell that vanilla-scented powdered sugar, I feel like taking a slice. And another one. And then one more. Yum.
But I digress.
Traditions, as I was saying, are quite a big deal for me. That's why I created my own language traditions to go with the holiday spirit. Who says you can't keep your language skills sharp during Christmas?
Let's dive in!
1. Reading about holiday customs in foreign cultures
This sets the vibe right from the beginning.
Did you know that in Hawaii Santa is known by the name Kanakaloka? What about the Spanish leyenda (legend) of Los Reyes Magos (the Three Kings)? Go read about it en español and you'll satisfy your curiosity while practising your reading skills. A win-win.
2. Watch Christmas films in your target language
Two words: Home Alone.
Yes, you've seen it a thousand times.
Yes, you know you wanna see it again. Go for it and watch it dubbed in the language you're learning!
Fun fact: "Home Alone" in both Italian and French is translated as "Mom, I missed the plane!"
"Maman, j'ai raté l'avion" is the French title and "Mamma, ho perso l'aereo" is the Italian one.
However – here comes the fun bit – the funniest translation I've stumbled upon is the Argentinian one, "Mi pobre angelito" which equals to "My poor angel". *puzzled face*
3. Listen to Christmas songs in your target language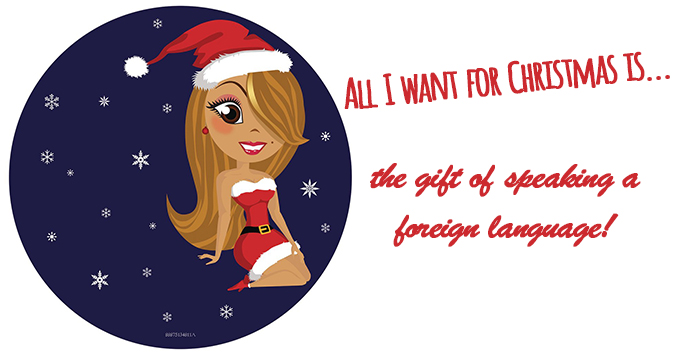 I know, I know. You can't have Christmas without having Mariah Carey streaming on the radio. Don't worry, I'm not asking you to ditch your entire discography of Christmas songs in English. I wouldn't do it myself.
Just add a touch of foreign Christmas carols to your playlist. Mix and match, you know. Michael Bublé on one side and a French tune on the other.
Speaking of French, I've got some suggestions for you which I have gathered in a playlist called "Noël" on Spotify. Check it out!
My favourite one? "L'enfant au tambour", a.k.a. the French version of "Little Drummer Boy". Génial!
4. Learn Christmas-related vocabulary
Regalos, regali, cadeaux… you may want to memorize different ways of saying "gifts" to spice up your letter to Santa! Way to boost your vocabulary, right?
5. Make a Christmas recipe from a foreign country
Eating sweets probably takes up most of your time at Christmas (I feel you), but you could spare some hours to go all-out and prepare traditional foreign recipes from all over the world.
Awaken the chef in you and get busy in the kitchen! Watch video tutorials and read recipes using the language of the country you're interested in.
If you're a Francophile like me, there are plenty of dishes to try but the Bûche de Noël and Galette des rois are an absolute must.
Looking for more tips on how to learn a language over the holidays?
Christmas is all about giving, sharing and caring, right? Right! So, share this article with your amigos. It would mean a lot to me.